Master in Economic and International Policies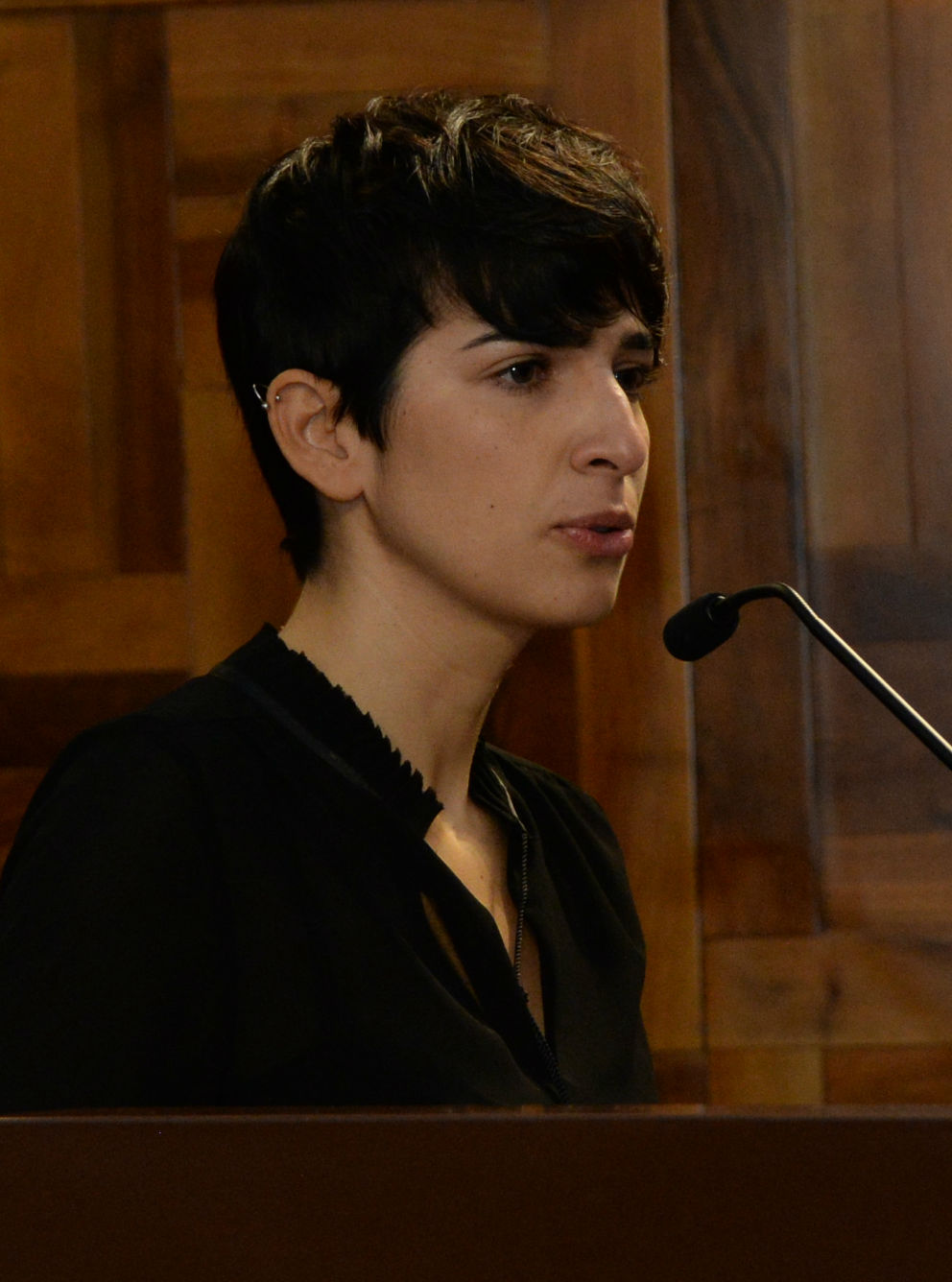 "Dear professors, colleagues and friends,
I'm proud to be here today and to have the opportunity to express in front of you how grateful I am to ASERI for the extraordinary training that we have done.
In these days I've been thinking a lot about a specific question that my father is used to ask to himself and his interlocutors and whose flexible mechanism can be applied to different contexts. Here is the question: "Is the University there for students or are students there for the University? At first it can seem a stupid question with an obvious answer. But I believe that behind this appearance there is a deeper truth, that is sometimes underestimated. In our ever-changing and faster societies, the University still has a central role: it is supposed to mould, more than ever today."
"Thinking beings" against ignorance and indifference, new brains that will form the new ruling class, hopefully for the benefit of the common good. People able to think and read the facts of the history, to evaluate current and future scenarios, but more importantly able to take conscious and balanced decisions.
In my opinion, the Master in Economics and International Relations fulfils this task. It was for me the spring that shaped my personal and academic cultural baggage. An incentive to get involved focusing on new topics and subjects, in a multidisciplinary class where mutual exchange was always there, being one of the essential elements, an actual resource.
As well as for the semester in the USI (Università della Svizzera Italiana) of Lugano, marked by tight schedules and an academic approach whose particular aspects I have particularly appreciated.
But the specificity and the success of this master have to be seen above all in the validity of its professors, some of them from foreign contexts such as prof. Mattew Evangelista of the Coronell University, or prof. Kamrava of the Georgetown University's School of Foreign Service of Qatar, and in their ability to constantly motivate students to go beyond their convictions and certainties.
After my secondary school I would have studied medicine, but I failed the admission test twice. I got my bachelor in law here in Cattolica, with only five exams left for the master degree, because I already knew that I didn't want to work as a lawyer. Then someone talked to me about the master ASERI and I thought that all the efforts I had done so far would finally make sense and nothing would be lost. And at the end I couldn't imagine to get my internship in one of the most important organs of the Italian Government, that is the Presidency of the Council of Ministers.
My personal thanks go to professor Alvaro Cencini, the director of the Master of the University of Lugano, and in particular to professor Vittorio Emanuele Parsi, for being a scrupulous thesis supervisor, patient and confident in my potential.
I would like to conclude with a wish to who like me today knows that an important goal has been reached but he is also aware that the real challenge is going to start outside these walls. I hope that everyone of you will have the opportunity to express their potential and to fulfill their ambitions. And in case you won't find fertile ground for your aspirations, I wish you the courage and the strength to overcome the obstacles, because… you are worth. Always do your part in the best way possible.
Good luck,
Thank you"
Eliana Naddeo