Master in International Cooperation and Development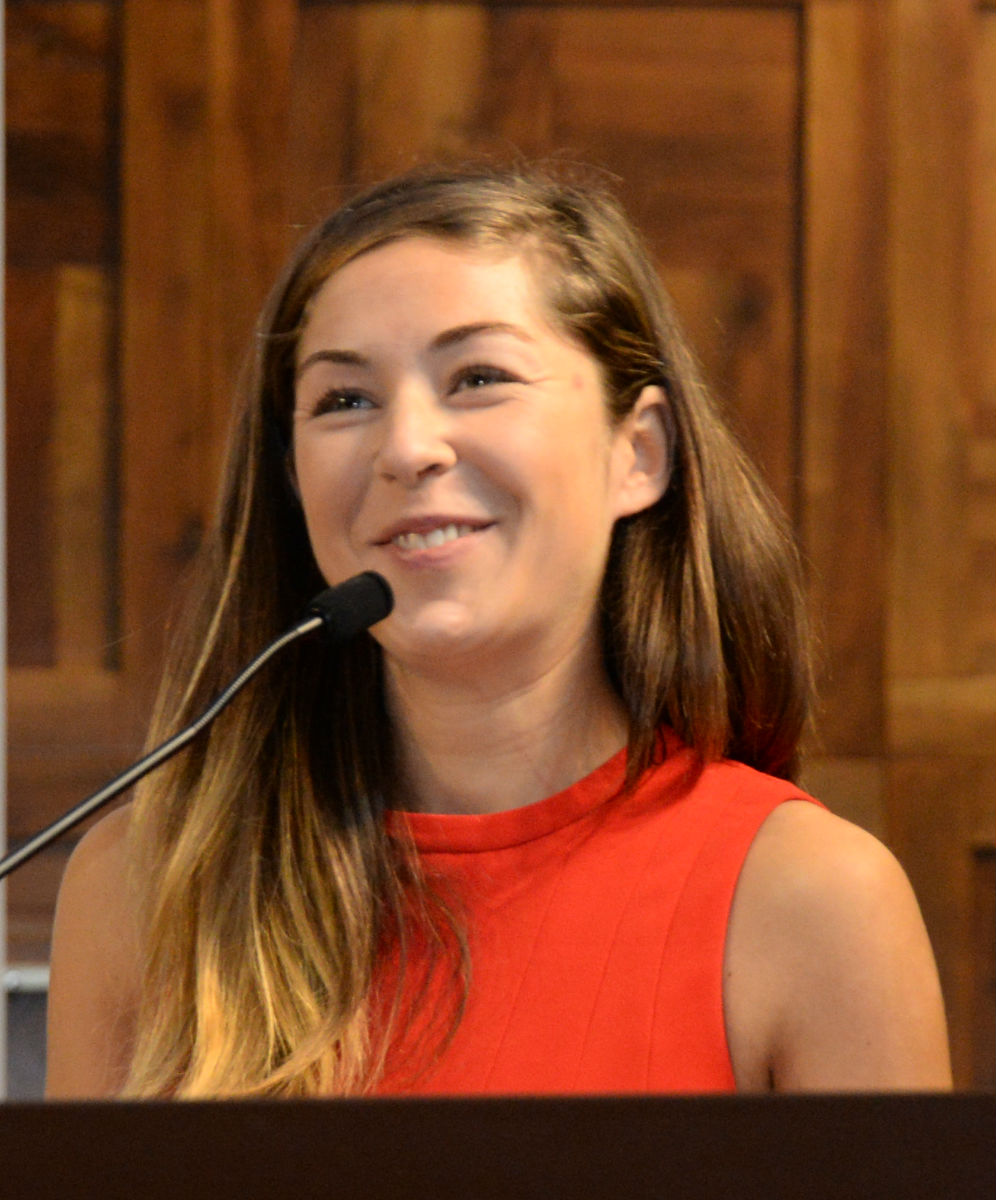 "Dear future world-savers,
First of all – congratulations to us! I have to admit that even before starting this Masters I was looking forward to this particular day and being able to wear this crown on top of my head.
In the end time flew by so incredibly quickly that arriving at ASERI for the first time feels like a couple of months ago. I remember so well how we entered our beautiful classroom (where we nearly fainted of heat in the summer months – but that's secondary), I remember how we got to know each other better and better and friendships started to form. I also very well remember all the fun group works we had – something I might not miss all too much in my future adult life.
In any case, our time at ASERI was depicted by ups and downs. Courses we all enjoyed (at least I did) and courses we very much struggled in. We learned to relate game theory, statistics and economics to development cooperation and will hopefully be able to show off this acquired knowledge in our future careers (taken you still remember any of it). I must admit that up until today Excel and I are not the greatest of friends but one day I will hopefully enjoy it as much as Mialy does…
So, we had practical and hands-on courses, and some more theoretical – but all in all we went through these lengthy days (9 to 5, like a full time job) together. We had lunches in the ASERI courtyard, enjoyed the delicious paninis around the corner and indulged in aperitivos if we still had the energy to do so. We simultaneously survived a week packed with six exams and six hour lectures – all while the weather in Milan changed from cold to unbearably hot.
In this entire process though we got to know each others differences and similarities and had the honor to study amongst twenty diverse nationalities. I mean how awesome was it to constantly relate to our personal backgrounds when discussing issues of international cooperation? Thanks to Adriana, the gravity of Colombia's peace agreement now makes even more sense to me, grace to Melina and Dragana I am slowly starting to grasp what the hell happened in the Balkans and thanks to Nubi's Egypt examples we will now never forget the phrase: "In my country"… I could continue with examples of Eritrea, Saudi Arabia, the U.S. and even Italy – but time is limited. Still, thanks for all that everyone!
And in addition to our cultural differences, we also had different starting points, some still in their post-Bachelor glow, others recently returning from traveling, and even others that had already worked for years on end aiming to switch or diversify their careers. Our classroom was therefore filled with world travelers, nurses, bankers, physicists, economists, lawyers, and so on and so forth. This was topped by a diverse range of teachers and professors, telling us fascinating stories of the field, be it Afghanistan or South-Sudan, hereby encouraging our yearnings to pack up our things and go.
Every day was therefore a little trip of its own. We clashed and we made up, we debated and we compromised - in the process establishing our own little micro world of international cooperation. Experiences we can hopefully apply to the actual field rather sooner than later.
In the end, both studying and living here in beautiful Milan (with all its perks) has hopefully prepared us for whatever is still to come. I believe, if we managed to get through ASERI, if we managed to find an internship (which was harder than we expected) and we passed development economics – nothing can stop us.
So, from here on our paths will diverge, but I am sure to be seeing one or the other either by chance or in reunions in hopefully strange parts of the world. I am curious of where we will end up, what we will accomplish and whether our vision of saving the world will uphold.
I also hope that you will make the best out of this Masters and achieve what you are hoping for. I think we have all realized that we entered a damn competitive arena, but I have also learnt that everything is possible if you are patient and try hard enough. So, keep your heads up, stick by your values and be proud of yourselves to be able to be in this beautiful location today – we earned it! Good luck to all of you and thanks for making this experience fun, challenging and interesting at the same time."
Talisa zur Hausen