Master in International Relations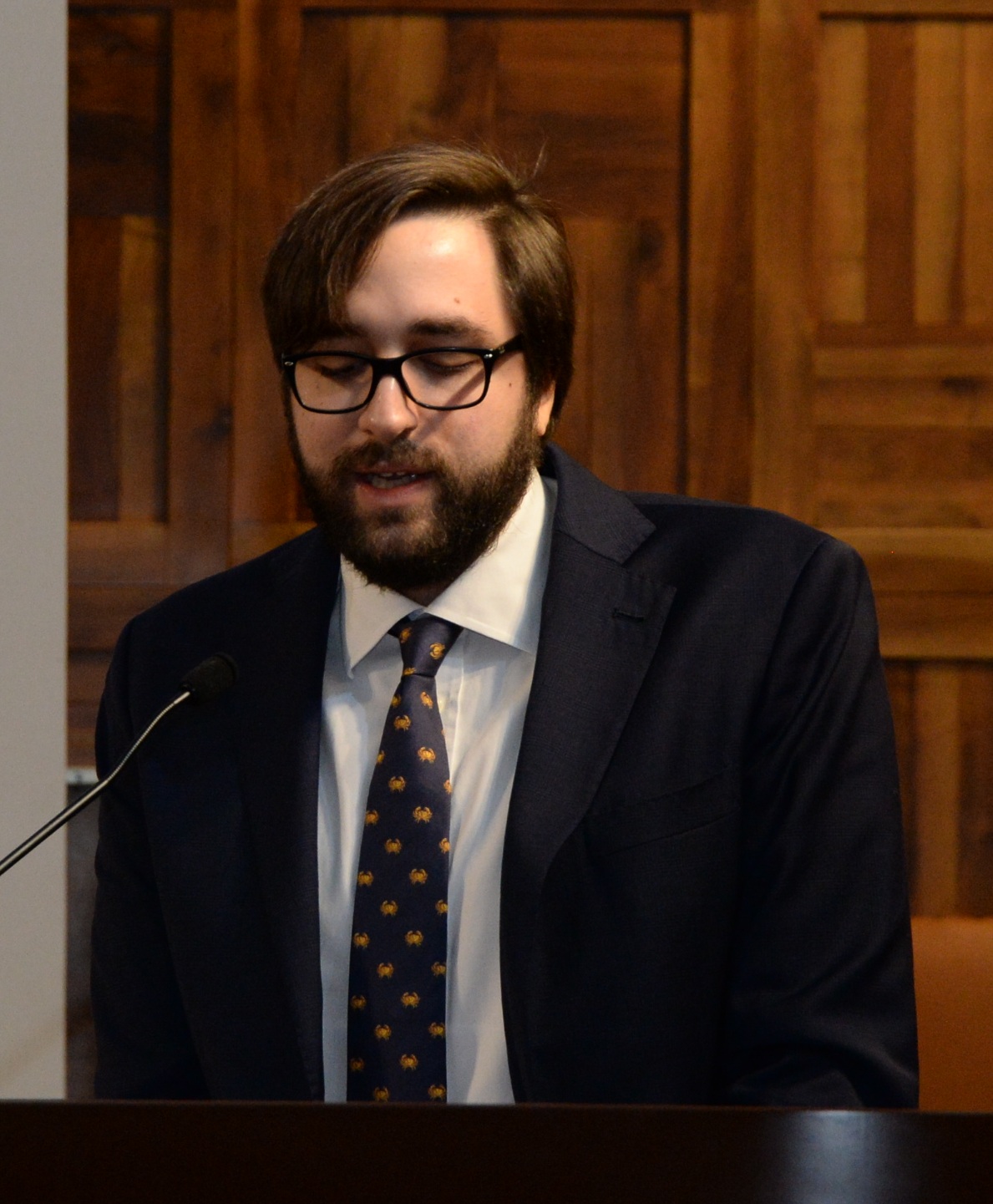 "Dear professors, Dear families and friends, Dear fellow ASERI Students,
I am very honored to be here today in front of you to speak on behalf of the 2016 Class of the Master in International Relations and I hope my contribution will reflect also the view and the feelings of my colleagues.
I have been asked to tell you what the last year meant for me and my class, but rather than focusing on numbers, lessons, papers or academic and professional accomplishments, I would like to consider how the Master contributed for me to the build-up of a new perspective.
Let me start with a brief remark about my personal experience.
The main reason why I decided to apply for the Master in International Relations at ASERI did not depend primarily on the willingness to work in the field of international relations, but from the desire to learn and acquire a new perspective through which understand and interpret what is happening in the world.
Coming from philosophical studies, I already had a bag of categories, but I needed something new to complete my weltanschauung and the Master could represent a further step in my intellectual journey. This journey has come to an unexpected ending, considering how it began: right after the end of the last exams in July, I began my internship in the Investment Banking division of UniCredit Bank, here in Milan and I expect to continue my career in the field of financial services. It may be asked how and why a philosopher ends to work in an Investment Bank dealing with Anti-Money Laundering and Countering of Terrorist Financing. I would answer by saying that this Master, thanks to a faculty composed both by academics and qualified professionals, provided me with the instruments and the skills to easily get along with professional experiences not directly related to international relations, or philosophy. As I always say, I applied at ASERI expecting that the Master would have been a "school of diplomacy", but it ended being mainly a Master in Economics with some courses in International Relations, and honestly I cannot be happier.
Now that we have reached the end of the programme, I can easily say that my academic and professional expectations, even in an unconventional and unexpected way, have been completely satisfied, and I hope my colleagues share my same feeling. Everything in the Master has been an enrichment to me and everything contributed to develop a new look and a new viewpoint.
Among the various aspects which played a significant role during the Master, what influenced the most my experience can be summarized in a single word: diversity. Diversities coming from the faculty and the Master's programme itself, but specially diversities coming from the people I shared this course with.
Our class is composed by 19 people coming from 10 different countries and 3 different continents. It is this heterogeneity of nationalities, cultures, religions and even food that contributed mostly to make real and tangible all the political and economic issues addressed during the course, and helped me understand that diversity is always a possibility of enrichment.
The priceless value of the differences of our group came out vehemently through every class, when every issue and every topic became an opportunity to match ourselves and questioning our beliefs and convictions: many times, during the last months I changed some of my deeply rooted opinions, in every field, not only in politics or economics. Throughout my previous years, I met a lot of different people holding and defending divergent ideas and beliefs as compared to mine, but never, such as at ASERI, I had the opportunity to live so close and share so much with people of other nationalities and other cultures. The worth of national, cultural and intellectual diversity, and the need for it to be continuously preserved and appreciated is the greatest teaching that I take home at the end of this path.
To the incoming students of next year, I would like to say that the Master in International Relations is a tough experience, where you will engage with new and, sometimes, difficult issues and topics, but it is such an enriching experience that every effort will be repaid.
To my colleagues, I would like to say, Congratulations guys! We finally did it! I hope that the last year has been a great experience as it has been for me and I wish us all the best in our lives and in our careers.
I cannot conclude without saying a great Thank you, to all the ASERI Staff that accompanied us during the last months: to our invaluable tutor Elisa, for her patience and her constant support through lessons and exams; to Mrs. Nadia, thank to whom our school is a perfectly organized machine; to Prof. Parsi, Prof. Zoboli and the rest of our Faculty for the quality of the teaching and for always having represented an opportunity of a constant confrontation and clash of ideas.
I would like to personally thank Dr. Raoul Ascari and Prof. Paul Dembinski for having been able to convey to me the passion for their subject and their work.
A final thanks to my family and my girlfriend Veronica who supported me during the last year and hopefully will continue to do so for a long time.
Thank you very much to everyone and have a great life."
Michele Varalda