"Ladies and Gentlemen, dear Students,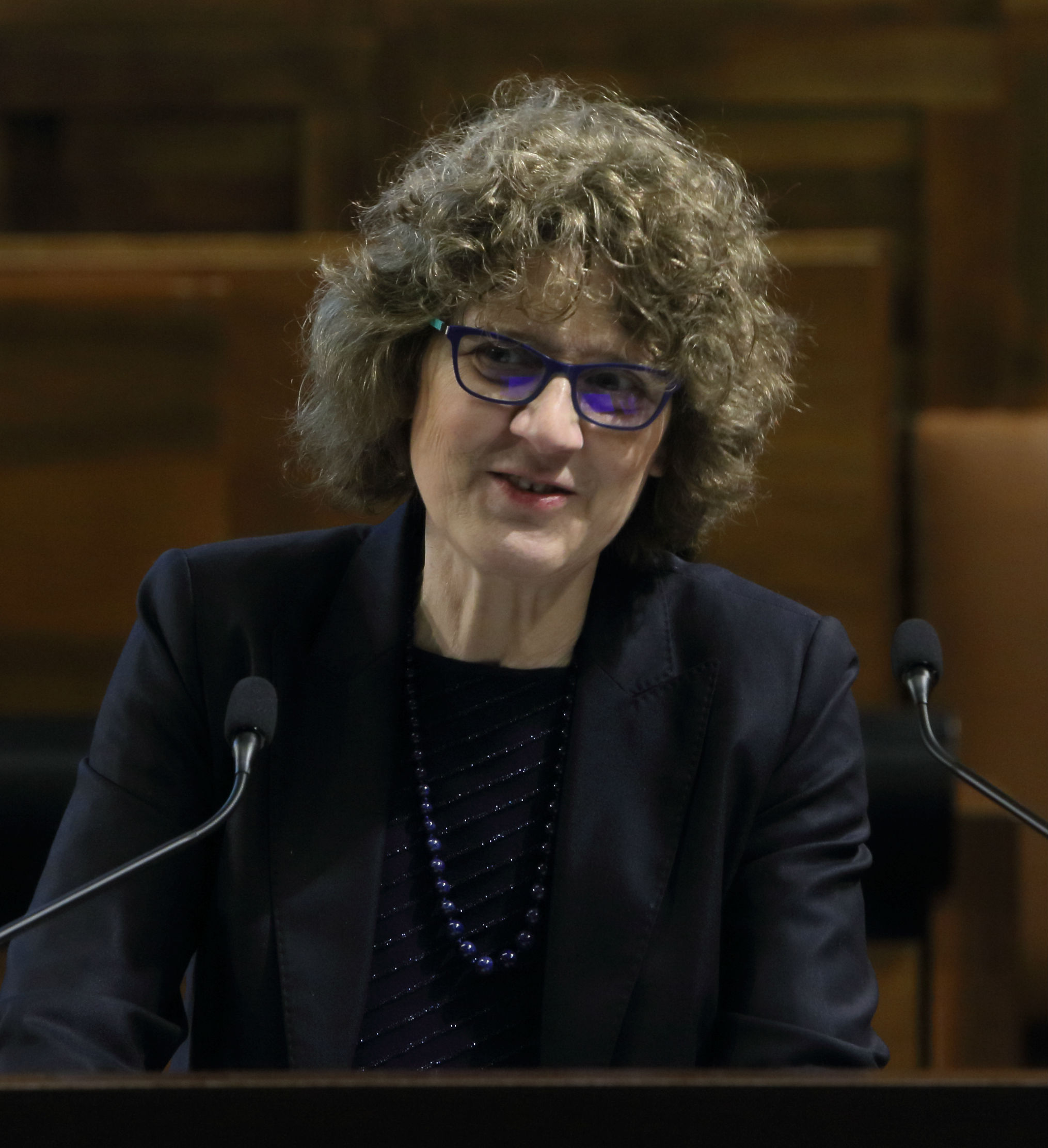 it is my honor and pleasure to welcome you to this Graduation Ceremony for ASERI Master Degrees.
Life is about change, they say. This Graduation ceremony indeed marks a step (a small one, or a big one) in our students' life. they receive a degree awarded by a Graduate School at Università Cattolica.
I do not want here to talk about the many activities of Università Cattolica, but I wish to spend a moment to highlight what "University" and "Catholic" mean, beyond their obvious meaning.
"University", with small variations, is the word - common to most languages - to name institutions of research and advanced learning. Yes, but at the same time the word clearly hints to a movement towards the goal of a unitary, encompassing understanding of reality. "Catholic" immediately reminds of a religious denomination. Yes; at the same time, the word "Catholic" means universal: once again, a word that describes the aspiration to be aware of reality in all its dimensions, in space and time; and to understand all the aspects of reality within a universal horizon.
ASERI was created in 1996, as a Graduate School addressing the issue of globalization – and fragmentation at the same time – within an interdisciplinary perspective: the globe we live in as one interdependent reality, yet so tense and divided. The initial intuition has not lost its appeal with time, and it developed into four connected Master programs addressing issues of international relations, economics and politics, cooperation and development, Middle Eastern studies.
Today, we are in a period of "epochal change", that raises many questions. Has globalization gone too far (as one famous article written in the early 2000 reads)? Is the world's aspiration to unity sinking under the new wave of nationalisms and populisms that attract with their promise to provide, by closing boundaries and focusing on domestic issues, a nicer and cozier life to their citizens?
Or is something new taking shape, small signals of a renewed aspiration to unity that we have not recognized yet? a sense of common belonging, of common destiny? a sense of commonality, that needs not to forget plurality? a quest for unity, together with full respect of one's unique, unreplaceable identity?
These questions, however difficult, needs addressing. We are celebrating in these days the Seventieth anniversary of the UN Declaration on Human Rights, and this celebration made me think about possible answers.
I happened to see the video of a speech given at a recent UN event promoted by the Permanent Observer Mission of the Holy See to the United Nations, titled "Who guards the guardians"[1]? Nation states are indeed called to be the one to protect, promote and defend human rights; yet they are also among the perpetrators of human rights violations.
violations are indeed massive. We read in the 2018 Annual Report of the Secretary-General of the UN on the work of the Organization[2] that one in ten children is still subjected to child labor, one in three people currently in detention is held without trial, 29 percent of children under five do not have birth registration, and 250 million women married under the age of 15.
However, if we go back to early years of the UN, when the Declaration was drafted and approved by members, we can glimpse something about the method for moving forward. Its approval built on the members' practical experience of a sense of commonality , of shared humanity, more than on neat, clear definitions. It was more the starting of a process, than the closing up of a perfectly spelled out agreement.
In the words of Eleanor Roosevelt[3], one of the key persons in starting that process:
"Where, after all, do universal human rights begin? In small places, close to home—so close and so small that they cannot be seen on any maps of the world. Yet they are the world of the individual person; the neighborhood he lives in; the school or college he attends; the factory, farm, or office where he works. such are the places where every man, woman and child seeks equal justice, equal opportunity, equal dignity without discrimination. unless these rights have meaning there, they have little meaning anywhere".
This is a fascinating perspective. Today, as in those times, human rights can be concretely practiced and we can vitally contribute to their protection, promotion and defense. Easier to practice them, that to make theorems about them. For practicing them, we simply need to tap into the precious resource of our own humanity: sharing our commonality, our aspiration to unity, and at the same time reciprocally enjoying our differences.
I dare say something similar happened this year at ASERI. So my tentative answer to the huge questions I raised becomes a special wish for all of us, and especially for the new Graduates: that all of us serve the human good that the human rights are meant to serve. This wish really amounts to wishing you all happiness and fulfillment – nothing less could be up to human aspirations..
Life is about change, we said. So, I congratulate you for your Graduation, and I wish you to be drivers of change for good."
[1] http://webtv.un.org/assets/rss/video3804186128001/watch/the-universal-declaration-of-human-rights-at-70-its-foundations-achievements-and-violations/5975559338001/?term=&page=6 Speech by Paolo Carozza, Kellogg Institute for International Studies, University of Notre Dame, Indiana – who also lectured at ASERI for many years.
[2] https://www.un.org/annualreport/
[3] Eleanor Roosevelt, "In Our Hands", March 27, 1958, speech delivered to the United Nations Assembly on the 10th anniversary of the Universal Declaration of Human Rights.
Prof. Simona Beretta, MICAD Director