"Dear colleagues, dear professors, dear families and friends,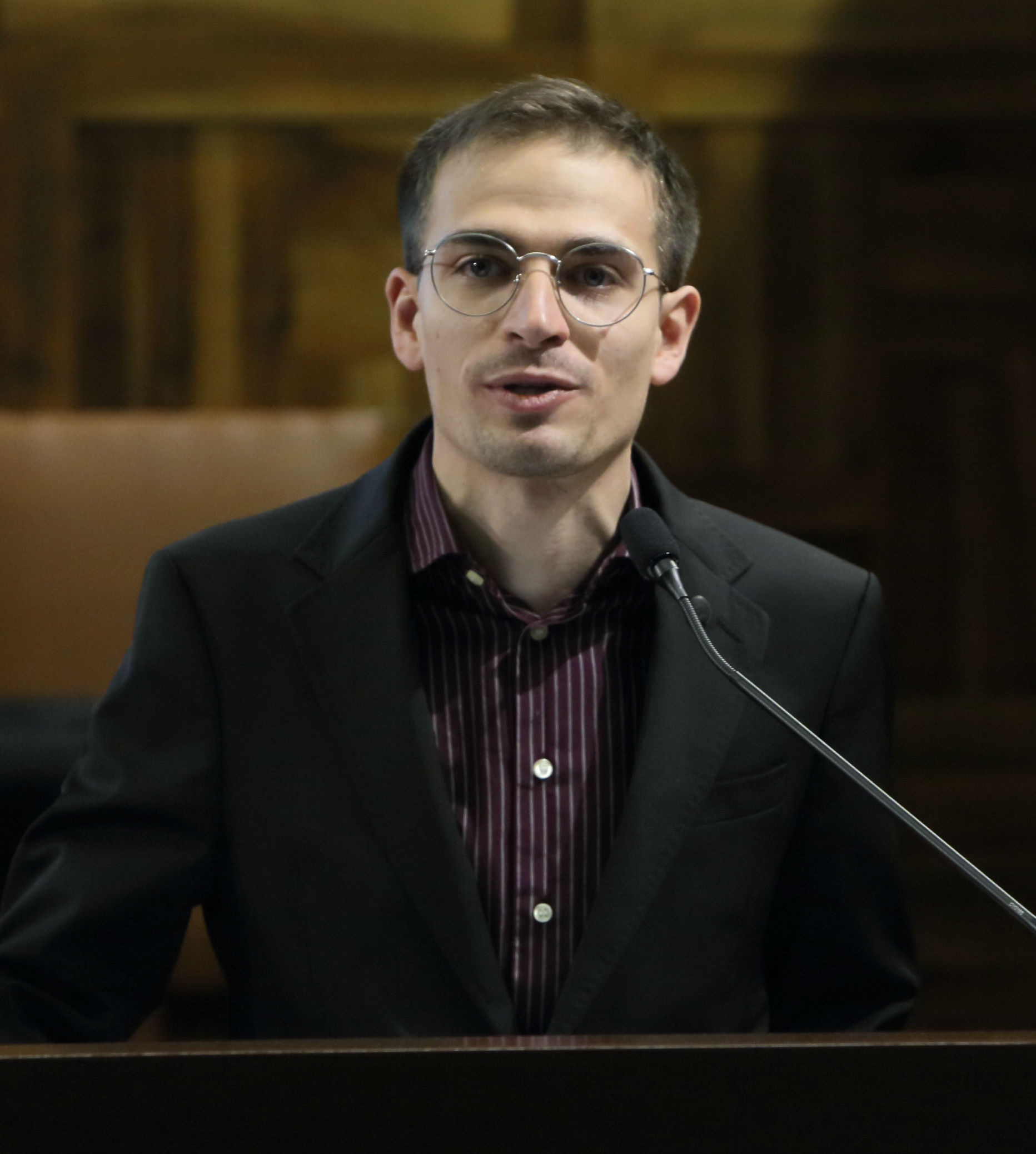 When Cristina and professor Beretta asked me to prepare a speech for the 2018 Master in International Cooperation and Development, I felt surprised. Of course, I felt honored to represent this class. But, I also thought I wouldn't be able to communicate what this Master is, what it represents. I asked myself: "How can you express, in words, the changes we went through this year? What is the best anecdote that shows the spirit of this class? Should I really bore the audience with anecdotes that are meaningful only to us?
I shared my worries with my classmates, as I would during any group work in our Master. We decided that we wanted this speech to be our last group work, and we made this speech together. Because this is how this Master worked: for the 6 months of classes, we worked together, in groups, maybe even more than we would have liked to. We produced essays, presentations, and projects as teams. And it was only natural to write our valedictorian speech with inputs from every class member.
The contributions were overwhelming. It was nice to see our group coming together again, to see people helping each other, and to review our past year together. I wish I had time to share them all.
Overall, we want to stress how much we helped each other throughout the program in both study and personal life. I can think of multiple times when someone shared an issue or a problem with the group, and everybody - that's not rhetoric, I mean each and every one of us - gave advice, offered practical help, or provided moral support, to the best of their capabilities. I'm sure there are many more examples that I'm not aware of. To me, this really represents international cooperation.
Which brings me to my second point: friendship. As a class, we developed true friendships, at varying levels, and we were always supporting and helping each other. No matter where we go in the world, we can count on each other not as colleagues, but as friends. We've already proven that over these past six months.
Other people remarked that we seemed very close to each other. And it's true. Whenever we had to talk about something important, we stayed focused on the well-being of the whole group. And, even during times of heavy class work, when relationships sometimes got tense, there was always a moment when we came together and celebrated, usually at a pub nearby that I think is going to be full tonight.
When deciding what to share with the audience, we also talked about a survey to choose who is most likely to succeed in the various topics of the Master, like you would do in a yearbook. That did not happen, unfortunately. Instead, I would like us to remember each one of our classmates with a characteristic that is unique to them. Something that makes us smile, like a person who was always late, another one who was the kindest, the precision of another person. I know we all have those memories, and I am sure we will appreciate them in the years to come.
It is now time to thank people that made sure we would be here today. First of all, we would like to give a special thank you to Cristina Rago. Cristina, you were extremely helpful and patient with everyone. We would also like to give a special thank you to professor Beretta. We were very impressed when you organized that meeting to discuss our opinions on the Master. It means a lot to us that we have professors who take their students' thoughts and opinions into consideration. We are very thankful for both of you.
Thanks also to all the professors who accompanied us during this year. We will use what we learned in your courses in our future careers. Thanks, finally, to our families, partners, and friends, who supported us along the way. We would not be here without your help.
I would like to conclude with one last remark. This class was all about the 17 sustainable development goals. They could not be missing in our last speech. If anything, we contributed to one: number 16, that of international peace, through our friendships that will travel around the world, which I know will last.
Thank you all for your attention. Now, we celebrate."
Alessandro Tronconi, former MICAD student