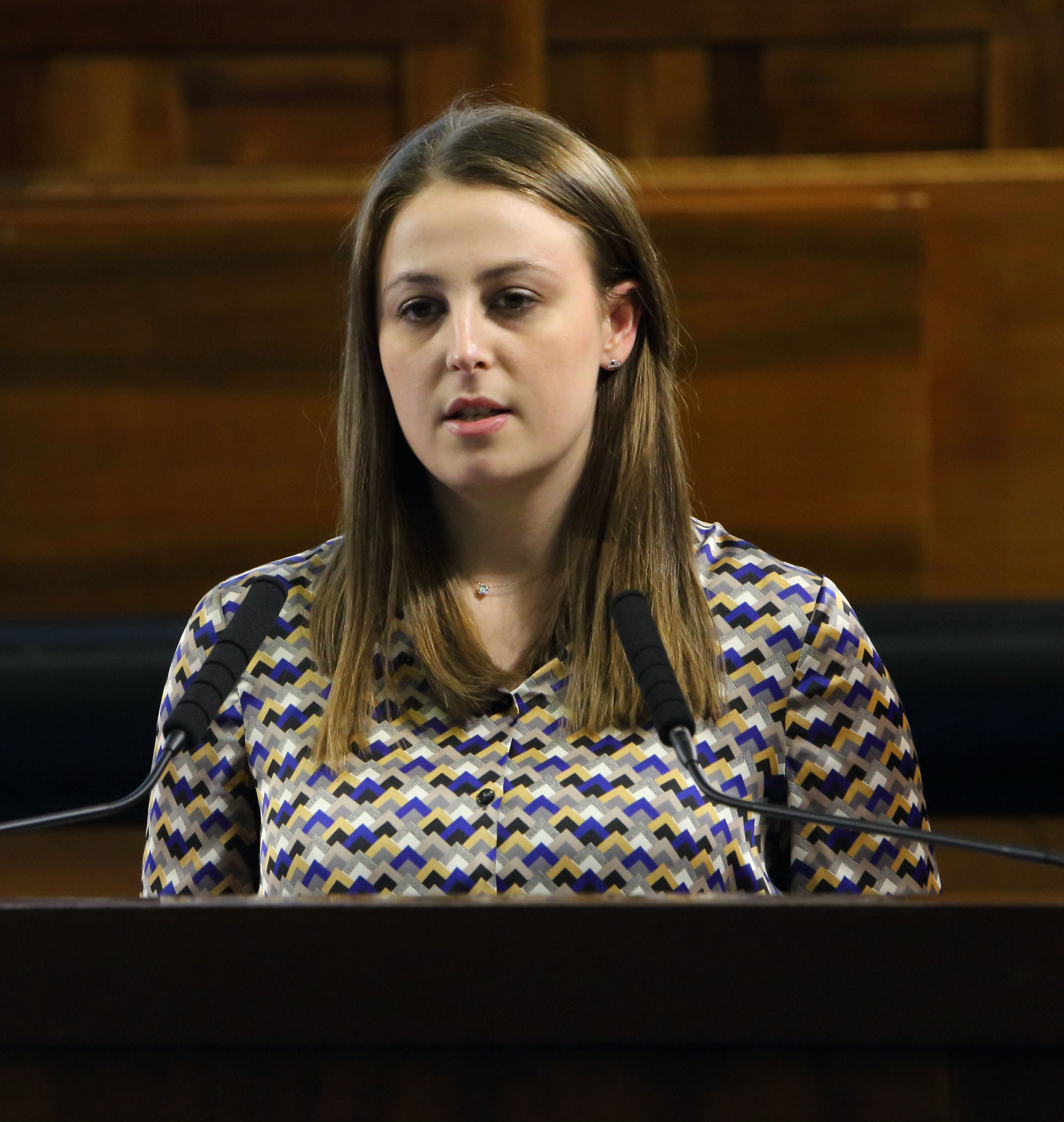 Distinguished professors,
Dear family and friends,
Dear colleagues,
Ladies and gentlemen,
It is a great honour and privilege for me to be here today to speak in front all of you to express my sincere gratitude to ASERI, the Catholic University and the University of Italian Switzerland. These are the institutions I've been attending for the past five years and more then everything else, they represented for me a real school of life.

First of all, I would like to thank all my family members and closest friends for being here today to share with me this incredible moment and for the support they gave me in every decision I made until now. I hope you're proud of me.
I would also like to thank Irene, for helping me during my academic career and for giving me the chance to be here today to give this speech. Finally, my sincere thankfulness goes to the ASERI staff and to all the professors I have had the opportunity to meet and with whom I have been able to express my ideas; a special thanks to Professor Parsi, for his wonderful work as a teacher and course director.
Five years ago, in this university, I took my first steps in the academic world. I have been given intense emotions and the opportunity to live every day in one of the most prestigious italian universities. The first year wasn't easy. I lived 100 km away and I remember how struggling it was to take the train every day early in the morning. I also remember that watching graduates during my first year was a pain. But day after day, the sacrifice was set aside, and the ambition to always do something better took over. I got my bachelor's degree three years later and immediately decided to test myself, choosing a course that could have given me the opportunity to discover something outside the Catholic university, which at the time represented a little paradise.

When I chose the MEPIN program I had no idea that that decision would have permanently changed my life, making me the person I am today, stronger and more self-confident. In my opinion, people grow and mature when they manage to get out of their comfort zone and get involved, trying to overcome their limits to discover new horizons. This is exactly what MEPIN meant to me. It represented a challenge that at the beginning seemed almost insurmountable. But my family has always taught me that hard work brings forth the best fruits. And the long-awaited day of reward has finally come, for all of us.
The master's degree allowed me to live two complementary realities. On the one hand, the beauty and simplicity of a city like Lugano, softened even more by the presence of my classmates, which proved to be wonderful people that I will carry in my heart forever. On the other hand, the dynamism and strength of Milan, to which I owe my maturity and my desire to bite life.

There is one word that I think can represent what this experience will give you, and the word I am thinking of is "opportunity". The opportunity to meet remarkable academics, distinguished professors, famous all over the world; the opportunity to test yourself and learn to face life always with your head held high; the opportunity to experience a real personal growth.
I am infinitely grateful for the opportunity I have been given and I congratulate myself and all of you for being able to seize it.

To conclude, I would like to address today's graduates and say this: Per Aspera sic itur ad Astra. Never allow anyone to prevent us from achieving our dreams. Everything is possible, and today we are the undisputed proof. Although we don't know what the future holds for us, let us face it head up, as extraordinary people as we are.
Congratulations to all!
Giorgia Segrada, MEPIN former student (a.a. 2018/19)