ASERI è lieta di presentare il volume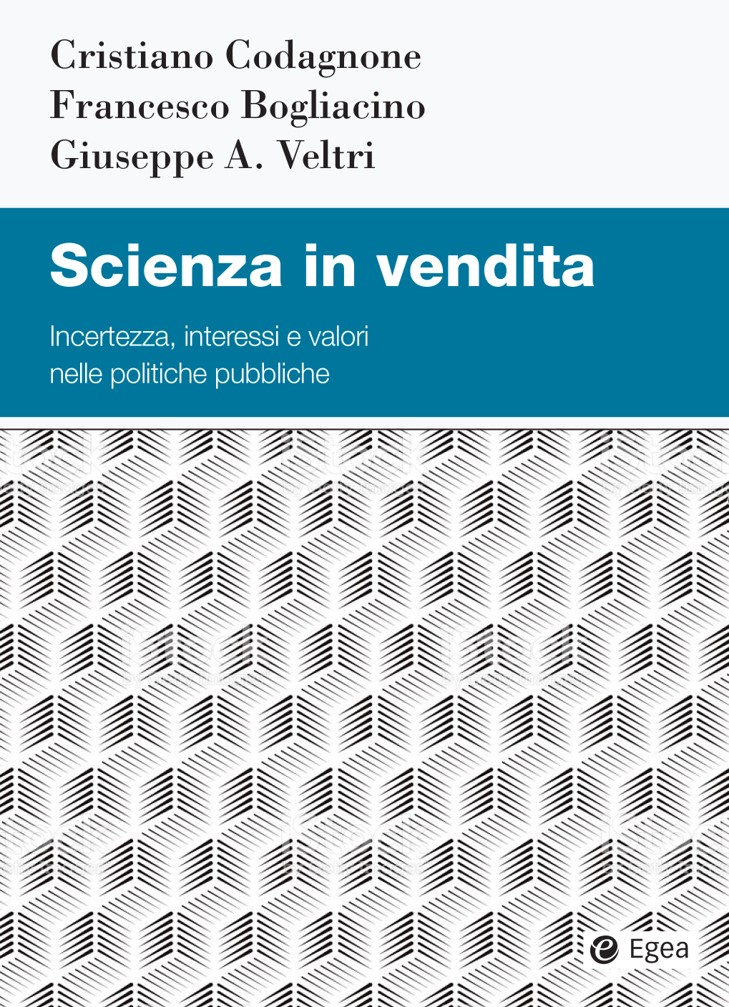 Scienza in vendita
Incertezza, interessi e valori nelle politiche pubbliche
Cristiano Codagnone, Francesco Bogliacino, Giuseppe A. Veltri
Egea
Mercoledì 20 febbraio 2019, ore 18
Università Cattolica del Sacro Cuore
ASERI – Alta Scuola di Economia e Relazioni Internazionali
Via San Vittore 18, Milano
_______________________________________________________________________________________
Intervengono:
Prof. Cristiano Codagnone, Università degli Studi di Milano
Prof. Nicola Pasini, Università degli Studi di Milano

Introduce:
Prof. Vittorio Emanuele Parsi, direttore ASERI
Le "fake news" e la "post-verità" sono a uso e consumo del tentativo in corso, da parte dell'élite tecnocratiche, di autoassolversi dai propri fallimenti. Queste narrative retoriche semplificano il dibattito sulla complessità di fare politiche pubbliche e sul ruolo che la ricerca scientifica può e deve avere nella formulazione delle suddette politiche. Scienza in vendita, affronta e decostruisce queste narrative e retoriche in modo concreto, fornisce ai lettori gli strumenti per formarsi una propria opinione e capire chi ha detto e dice la "verità".
In questo libro si argomenta che le decisioni sulle politiche risultano dall'interazione tra fattori quali incertezza, interessi e valori. Ne deriva che non esiste una soluzione unica e, a seconda di come queste tre dimensioni si combinano, esistono diverse soluzioni istituzionali per arrivare a decisioni democratiche, informate dalla scienza, ma mai da essa completamente determinate.
Cristiano Codagnone Professore Associato alla Università Oberta de Catalunya, Ricercatore all'Università degli studi di Milano. Direttore del gruppo di ricerca 'Open Evidence' della UOC e dello spin-off universitation Open Evidence SL. Due libri pubblicati nel 2018: Scienza in vendita (Egea) e Platform Economics: Reality and Rethoric in the 'Sharing Economy' (Emerald Publishing).
La partecipazione è libera me è necessario registrarsi qui
Contatti: info.aseri@unicatt.it - Info: 02.7234.8310