Thursday January 16th 2020, 2.00 pm
ASERI – Graduate School of Economics and International Relations
Via San Vittore 18, Milan
---
Welcome address
Prof. Simona Beretta, Director of the Master in International Cooperation and Development and Professor of International Economics, Università Cattolica del Sacro Cuore

Keynote speaker
Dr. Maria Rosa De Paolis, Policy Officer for Employment and Social Inclusion at the Directorate-General for International Cooperation and Development of the European Commission

The majority of workers in developing countries are trapped in vulnerable jobs and lack of living wages: their children are at risk to be engaged in child labour and perpetuating the intergenerational poverty. As part of the EU commitment to implement the 2030 Agenda for Sustainable Development the EC works with partner countries and other institutions to increase access to decent work, education and skills, ensure fair income and living wages as the best route to ending child labour, reducing inequalities, combatting poverty and leaving no one behind.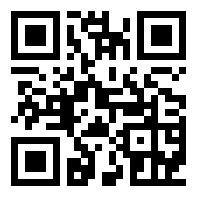 Scan the QR code to see the website of the European Commission DG for International Cooperation and Development.
Maria Rosa De Paolis is Policy Officer for Employment and Social Inclusion at the Directorate-General for International Cooperation and Development of the European Commission. Responsible of policies and programmes on Child Labour and Forced Labour issues in high incidence sectors and global value chains, projects to promote labour rights and decent work in garment value chains, responsible business conduct and consumers' awareness. She is also in charge of Communications activities to share knowledge and information. She matured a long experience in development cooperation at the European Commission in Brussels and sub-Saharan Africa, has a University degree in Social Communications and a Master in Development Studies.

Participation is free.
To participate is necessary to register online here.
Info: 02.7234.8310