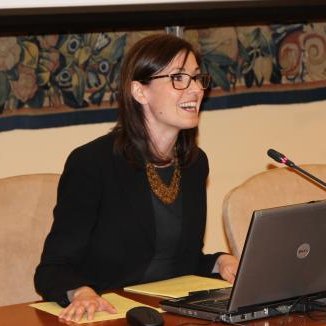 Claudia Castiglioni is Research Fellow at the University of Milan and Adjunct Professor of Iranian History and Politics
at the Institut d'études politiques de Paris (Sciences Po). She holds a PhD in History of International Relations from the University of Florence (2011).
Her main research interests include: US foreign policy in the Middle East, Iranian political and economic development, and energy politics. Between 2011 and 2015 she was a Visiting Scholar at the Woodrow Wilson International Center for Scholars and at LSE IDEAS, a Research Fellow at the Johns Hopkins School for Advanced International Studies (Washington D.C.), at the University of Venice and at the University of Florence
Her publications include "No longer a client, not yet a client: the US–Iranian alliance in the Johnson years", Cold War History (Vol. 15, Issue 4, 2015) and Gli Stati Uniti e la modernizzazione iraniana (1960-1969), Mondadori, 2015.
Contacts
personal page: https://www.linkedin.com/in/claudia-castiglioni-12bb8617/