ASERI è lieta di presentare il volume

Periferie d'Occidente.
Italia e Sudafrica nell'ordine liberale. 1795 – 1996.
Rocco W. Ronza
Vita&Pensiero

Martedì 3 dicembre 2019, ore 18
Università Cattolica del Sacro Cuore
ASERI – Alta Scuola di Economia e Relazioni Internazionali
Via San Vittore 18, Milano
---
Introduce: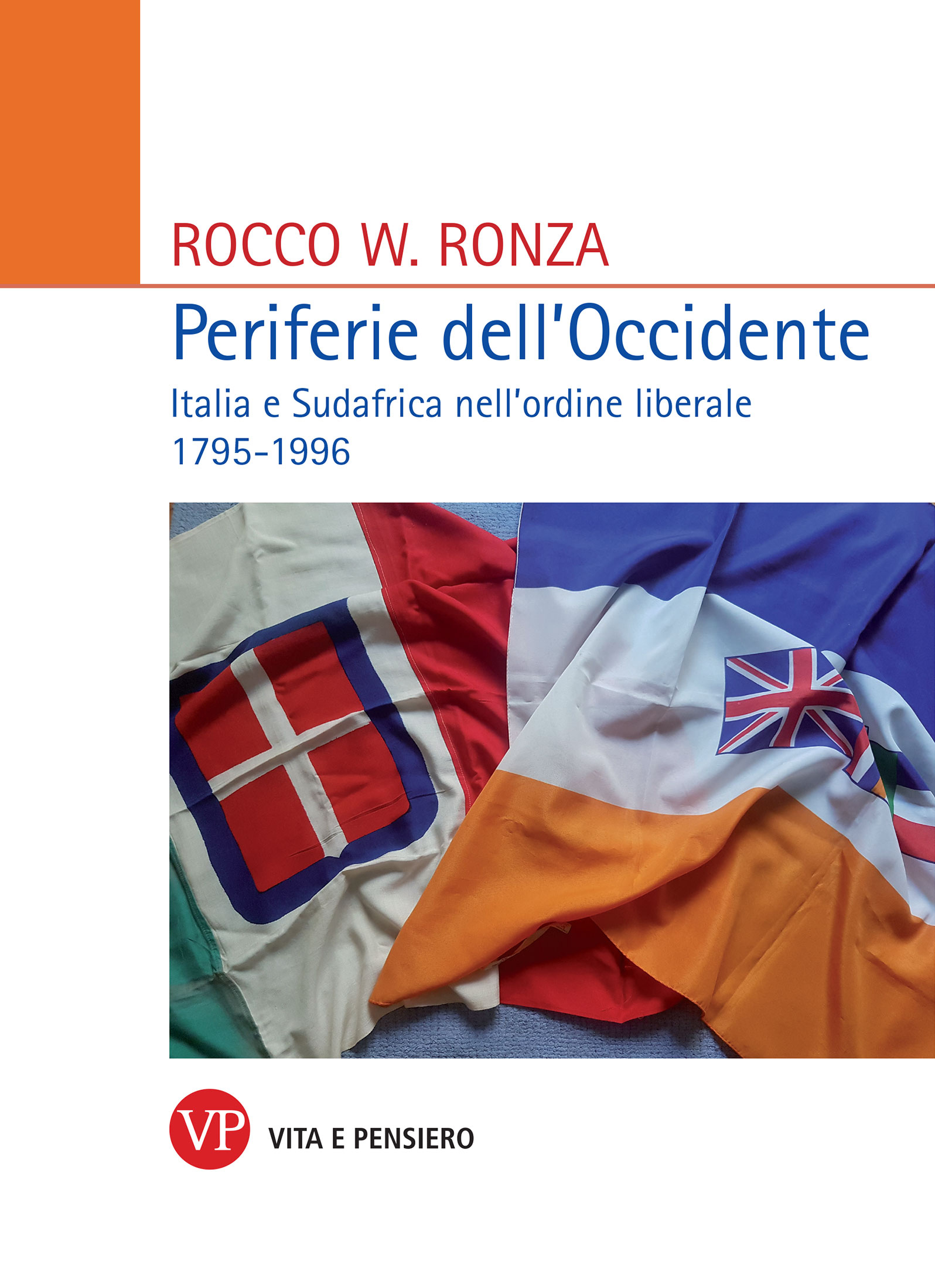 Prof. Vittorio Emanuele Parsi, Direttore ASERI
Intervengono:
Prof. Rocco Ronza, Università Cattolica del Sacro Cuore
Prof. Giovanni Carbone, Università degli Studi di Milano

Raccontati spesso come casi eccezionali o devianti, collocati entrambi al confine tra "Primo" e "Terzo Mondo", Italia e Sudafrica condividono l'esperienza storica di un'unificazione territoriale che ha dovuto fare i conti con una profonda frattura interna. Quest'ultima ha prodotto due grandi malattie, l'autoritarismo fascista e la segregazione razziale, che investono l'ordine liberale nei decenni centrali del Novecento. Oggi, sottoposti alle sfide incrociate della pressione migratoria dal Sud del mondo e della crescita economica dell'Oriente asiatico, i due Paesi condividono ragioni di crisi e potenzialità strategiche legate alla loro posizione ai margini dell'Occidente avanzato e alla contiguità con l'Africa, la regione del mondo con il maggiore potenziale di crescita.
Rocco W. Ronza è docente presso l'Università Cattolica del Sacro Cuore di Milano e ricercatore associato del programma Africa dell'ISPI. Oltre che di politica e storia sudafricana, si occupa anche di multilinguismo e di geoeconomia, con particolare attenzione ai rapporti centro-periferia. Le sue pubblicazioni sono comparse su Rivista Italiana di Scienza Politica, Stato e Mercato, Brown Journal of World Affairs e Journal of Historical Geography. Commenta regolarmente l'attualità politica dell'Africa australe per Nigrizia, Limes, Radio24 e altri media.

La partecipazione è libera, previa registrazione QUI
Contatti: info.aseri@unicatt.it - Info: 02.7234.8310