This book offers a critical deconstruction of radicalism as a political category and through this analytical approach seeks to interpret and assess the presidencies of the former Iranian President Mahmud Ahmadinejad. It contextualizes radicalism within a broader framework of Western-derived political categories, which are too frequently used to simplify the complexities of Iran's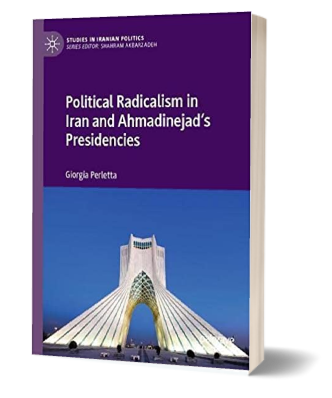 domestic political landscape, generally reducing any comprehensive and objective understanding of Iranian politics. Since the term radicalism is often misrepresented and misused in readings of contemporary Iran, this study examines several analogous Persian and English labels, exploring their different meanings, significances, and varied applications, in order to challenge any fixed and universal interpretations of radicalism as a concept. The political experience of Mahmud Ahmadinejad, who has been widely perceived as a radical politician, provides an ideal case study in this regard, offering valuable insight into how best to frame and interpret radicalism in post-revolutionary Iran. This book will be of particular interest to both scholars and students of Iranian Studies, but also to more general readers who are broadly interested in Middle Eastern studies, political science, and comparative politics.
Giorgia Perletta is Adjunct Lecturer of Iranian History and Politics at the Graduate School of Economics and International Relations (ASERI) in Milan, Italy, and Visiting Lecturer at the Prague University of Economics and Business, Czech Republic.
Publisher: Pelgrave