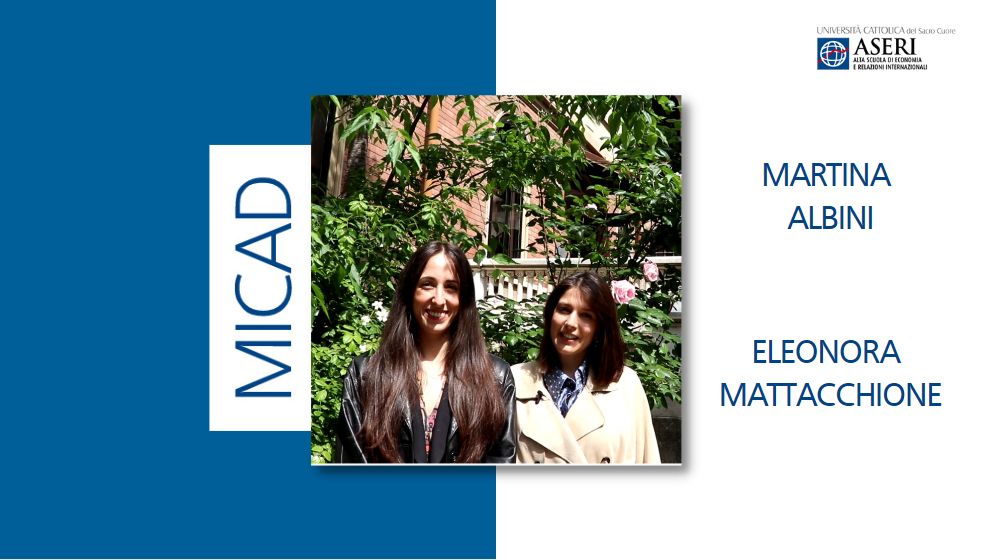 ALUMNI STORIES
Back in class... on the other side!
Many faculty members of the ASERI Masters' programs have themselves been our students. Once graduated, they have gone on to brilliant careers in various fields and now return to share their knowledge and skills with the 'new generation' of the ASERI family.
And this is why we are particularly happy that Martina Albini and Eleonora Mattacchione have been the ambassadors of the NGO We World, where they started working, first as MICAD interns, and now as analysts in the Advocacy and Policy Department. During their lecture they held at the MICAD, they presented WeWorld and the results of their research.